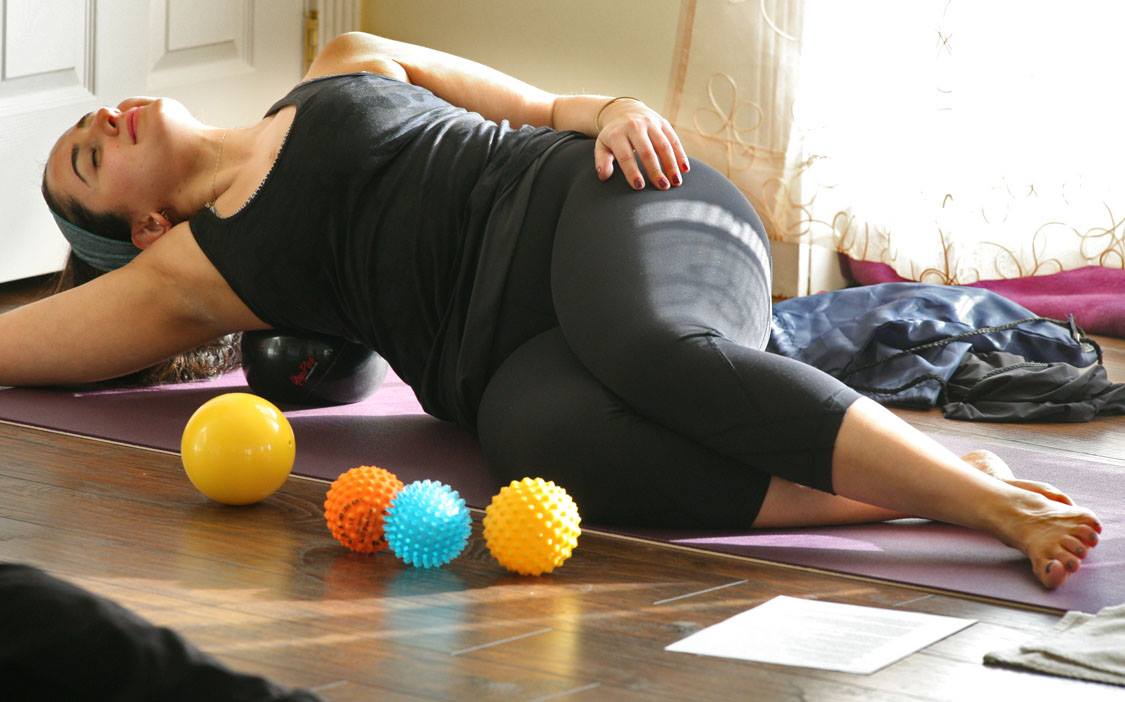 Experience massage ball bliss on a weekly basis with me! "Body Rolling" classes are offered Tuesdays 9:45-11 at One Aum Wellness Center 10008 Falls Road-Potomac, MD. Just $20 if you drop in, less if you buy a package. I supply a variety of balls and show you how to use them properly. We "Body Roll" to a soothing variety of music in a lightly heated room for a massage experience without the high price. It can't be beat:)
Or if your weekdays don't allow such indulgence, try my next Massage Ball Stretch and Align Workshop at Sahara Dance Central-Tenley Circle on Wisconsin Avenue in DC. It's Sunday, April 29th, 2-4pm. Balls are supplied and for sale afterwards.
Please click the links above get more details and register for hours of bliss.