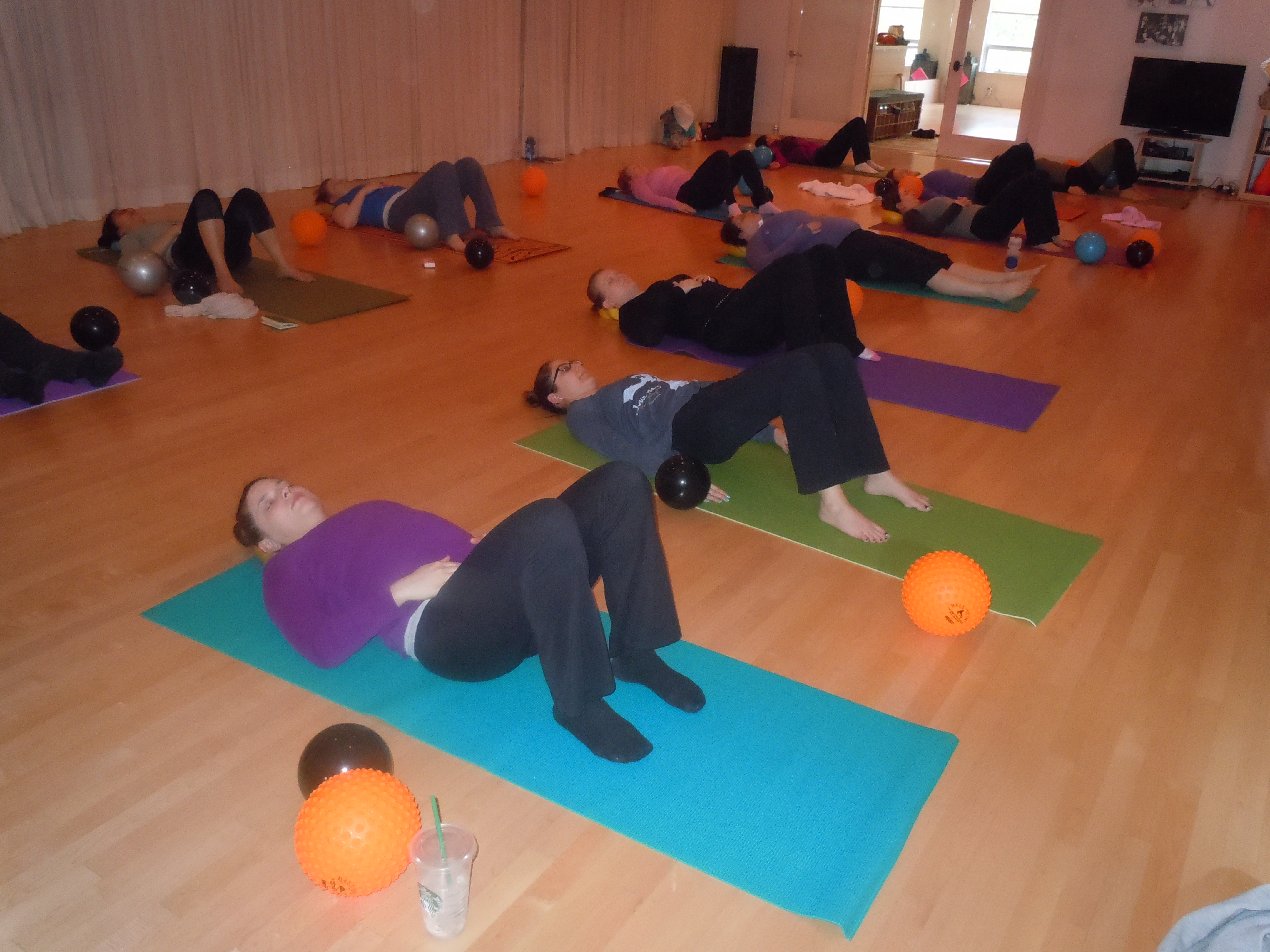 There IS a way to get weekly massages that don't break the bank! No excuses for feeling stiff and sore anymore. Make ME-TIME with a few well placed massage balls to release tension in the neck, shoulders, back and hips as well as all the way down to your toes.
Commit to loving yourself this Valentine's month with a Massage Ball Workshop. Please join me and Yoga Plus founder, Maggie Wong, on Sunday, February 26th from 3-5pm in Potomac, MD. We will present a thorough ball routine in a spacious studio on the grounds of Potomac Presbyterian Church at 9908 South Glen Road. Early bird registration is $30 by 2/19, $35 thereafter. Register at yogaplus.com/schedule or call 240-793-4336 for details.
The objectives of this workshop are to demonstrate and teach the use of massage balls for achieving deep tissue massage, acupressure release and overall body flexibility.The focus will be on the neck, shoulders, spine and buttocks. The outcome will be a rejuvenated body with improved range of motion for daily tasks, the restoration of athletic flexibility and a decreased propensity for injuries.You will learn self-administered techniques for sustaining a healthy, flexible and pain free body.
This workshop will include:
*Circular warm up movements to promote flexibility based on therapeutic movement techniques
*Stretching and strengthening of all regions of the body from the neck to the feet
*Using massage balls of various sizes and firmness, in combination with movements to promote spinal flexibility and deep tissue release. Balls for the workshop will be provided and are available for purchase after the class. Please wear a tight fitted long sleeved top and bring a yoga mat.
NO MORE EXCUSES for feeling stiff and sore. Make some ME-TIME for the month of love!